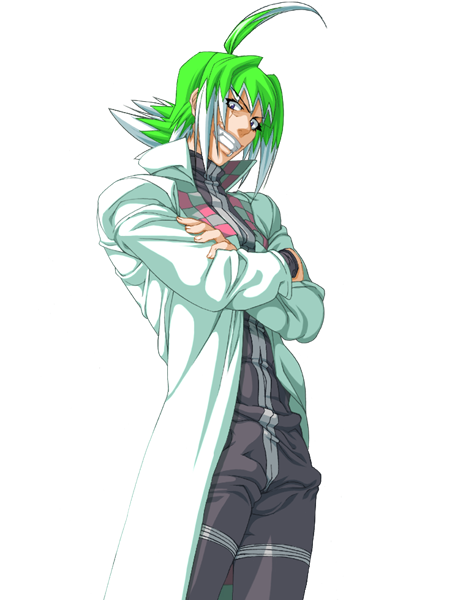 Doctor West (ドクター・ウェストDokutā Wesuto

?

)

Voiced by: Takumi Yamazaki (anime), Prof. Shiryū (PC)
A flamboyant, eccentric mad scientist in the Black Lodge, he works for the organization to advance his research in mechanics and weaponry. Occasionally seen with an electric guitar, he serves as a source of comic relief to the series, due to his propensity for getting into various accidents and defeats at the hands of the Hadou Financial Group. Unlike other members of the Black Lodge, Doctor West does not possess any magical abilities, thus resorts to a simple assortment of machine guns and rocket launchers. However, he does construct a few Destroyer Robots to combat the Demonbane, in their initial engagements.
Ad blocker interference detected!
Wikia is a free-to-use site that makes money from advertising. We have a modified experience for viewers using ad blockers

Wikia is not accessible if you've made further modifications. Remove the custom ad blocker rule(s) and the page will load as expected.